New Children's Activities for Flights with Etihad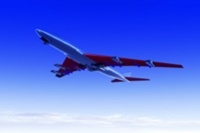 It has been revealed by the United Arab Emirates' leading airline Etihad that they are to offer new children's activity kids on all flights over an hour and a half in length. In a bid to keep youngsters entertained during flights the Abu Dhabi based airline will launch the kits in time for the summer holidays, helping families to enjoy their travels.
Available for all classes of travel, the new children's packs will be decorated with Etihad's own characters including Boo the Panda, Zoe the Bee, Kundai the Lion and Jamool the Camel. Inside, youngsters will discover noughts and crosses games, stickers, activity books, colour in finger puppets and sliding puzzle key rings. Meanwhile, on long haul flights such as those to New York, Toronto or Melbourne, extra gifts will be offered including Chess, Chinese Checkers, Draughts or Snakes and Ladders.
Talking of the new packs the vice president of guest experience for Etihad, Lee Shave, said "Travelling to new and exciting destinations is a special way for families to spend quality time together, but understandably, young children can get impatient with the journey time." He added that with many airlines entertaining adults but not children "we designed these kids' packs to be both entertaining and educational, ensuring that both parents and children are happy."