Shanghai - A Top Holiday Destination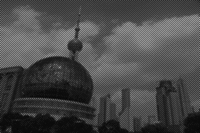 Since China enjoyed a very successful Beijing Olympics the nation has seen a rise in the popularity of tourism. The country, which was previously shrouded in a lot of mystery, seemingly became more open after the event, offering a new place for British travellers to explore. And whilst Beijing itself has a multitude of attractions to explore, so to do places like Shanghai.
Shanghai offers a broad range of entertainment for tourists, whether people are looking for a thriving nightlife or traditional culture. The city is both historic and modern, with ancient places to explore amongst a wide array of glittering modern malls and nightclubs. A central district of Shanghai, The Bund, is home to the city's thriving nightlife, with many places open until the early hours and offering a mix of energetic clubs and chilled out restaurants and bars. Meanwhile Xia Tiandi is a rising district on the Shanghai scene, with trendy cafes and karaoke bars vastly popular.
Away from the buzzing nightlife, Shanghai offers some cultural retreats including the city's Municipal History Museum and the Yuyuan Bazaar, which is a great place to find gifts and souvenirs for friends and family. And with China becoming more established on the tourist scene, there are more tourist orientated places to experience within the beautiful city of Shanghai.