Top Five Tourist Destinations Revealed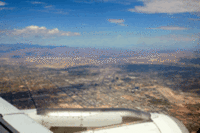 A new report on up and coming and trendy travel spots has been revealed, with the 'Windy City' of Chicago winning the accolade. The report, which was conducted by a U.S travel firm, looked at various indicators for tourism and found that American cities and South American countries were highly popular in 2011.
Looking at data such as weather conditions, entertainment possibilities and tourist traffic, the travel experts highlighted Chicago as the number one place for tourists to head to this year. The city has long been a favourite destination for many, especially in the summer due to its wide range of festivals and Wrigley stadium based concerts. Chicago also offers great experiences for beach life, outdoor shopping and open air dining, and ensures that travellers will leave with lasting memories of a wonderful holiday.
Being kept off the top spot by the American metropolis was Peru, with Lima, Cuzco, and Machu Picchu drawing thousands of tourists from around the world. Las Vegas was awarded third spot, with 'Sin City' offering a vast range of entertainment and excitement for travellers to indulge in. South Carolina's Myrtle Beach and Guatemala completed the top five holiday destinations for 2011 likely to leave tourists with unforgettable holiday memories.