New Flights with SWISS Unveiled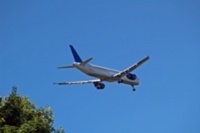 SWISS International Air Lines has revealed that they are to offer a host of new flights in 2012; in particular a new direct flight between Zurich and Beijing. With China becoming increasingly popular as a business and leisure destination, the direct service will offer yet more choice to Europeans needing simple and easy travel to the nation.
Starting on 11th February 2012, the Beijing service will operate on a daily basis and sees the route return after being cancelled in 2003. With the airline already operating routes to both Hong Kong and Shanghai, chief executive of SWISS, Harry Hohmeister, said "I am delighted that, as the airline of Switzerland, we can meet the needs of Swiss business and further expand our non-stop services to and from the growing Chinese market. At the same time, we are also seeing a growing demand for tourist travel in both directions."
In addition to the new Chinese service, SWISS also revealed that they are to increase services for the Zurich to Newark route, and the flights between Geneva and Moscow, Madrid, and London City Airport. With the latter service increased to five daily flights from 31st October 2011, Londoners will have more choice than ever to access ski slopes for the exciting winter season.