'Know Before You Go' Campaign Reveals British Travellers In Trouble Abroad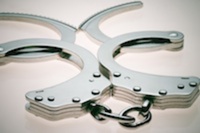 The 'Know Before You Go' (KBYG) campaign has been highlighted, as the Foreign and Commonwealth release new figures for British individuals getting into trouble abroad. Conducted annually, the British Behaviour Report offers insightful statistics into British arrests overseas. This data offers important information for both companies and individuals to take note of.
As a responsible travel firm offering flights to destinations such as Sydney, Cape Town and Miami, and also a partner of KBYG, Just the Flight revealed that the latest report showed a 10 per cent drop in arrests for the year to March 31st 2011. Drug arrests in particular have dropped by 20 per cent, indicating that British individuals are increasingly responsible and law abiding whilst away. 5,700 arrests still occurred however, with the USA and Spain being particular hotspots, whilst drug arrests were most common in the Caribbean and South American nations.
Consumer research highlighted that 69 per cent of individuals didn't research a country's laws before travelling there, with 32 per cent not realising that, if arrested, they would be subject to local law. Meanwhile, 43 per cent of the 18 to 24 age group revealed that they knew people who had taken illegal substances whilst in a foreign nation.
Findings also showed that, whilst foreign travel had fallen last year, the number of hospitalised British individuals rose to 3,752 cases, worrying figures after recent research showed many people not taking out travel insurance. And with the Foreign Office unable to get people out of jail, it is vital for travellers to remain law abiding whilst on holiday.