Las Vegas Hugely Attractive For 2012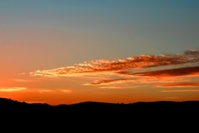 Las Vegas has always been a popular destination for many, and Sin City continues to appeal with its mix of all night partying, gambling and seductive attractions. However, the city is set to see increased appeal for British holidaymakers in 2012 after the destination shot into second place on flight search listings.
Rising by five places, Alicante took the top spot for flight searches as British individuals look to book holidays for the coming months. Meanwhile, Vegas, a city never before in the top ten, rocketed into second place, indicating that its appeal is more than ever.
Sin City offers much to travellers, especially those who want to indulge in long nights, vibrant shows and the thrill of gambling. Vegas provides much more than its iconic attractions though, with both the Hoover Dam and the Grand Canyon close by for the perfect day trip. Meanwhile, competition between casinos means that food and drink can be cheap, and as long as visitors keep their gambling under control, the city can be the ideal budget getaway.
With Vegas shooting up the flight search leader board, and a range of companies including Delta and Lufthansa offering easy access to the city, 2012 is set to see more British holidaymakers than ever visit one of America's most popular cities.