Egyptian Retreat a Safe Haven for Families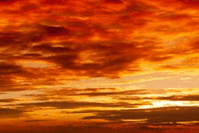 In 2012, many families will be looking to head off on holiday abroad to take in the sights of the world. Whilst traditional places such as Spain and Portugal remain very attractive for millions of people, some individuals like to venture further afield. For those wanting to head away from the Mediterranean, Sharm el Sheikh is ideal.
Whilst Egypt has noted political troubles over the past year, Sharm el Sheikh is far enough away from Cairo to have been largely unaffected. Lying on the coast of the Red Sea, the destination enjoys a very hot climate and has a huge range of resorts and developments offering the ideal break for families.
Scuba diving is a big attraction here, with the area's coral reefs an ideal playground for underwater enthusiasts. However, with restaurants, shops, bars, range of pools for children and adults, and even kids clubs, it is the resorts that are often highly attractive for families.
With many people taking care of their money and trying to afford breaks on smaller budgets, Sharm el Sheikh is most affordable. For a hot beach retreat with plenty to do for all family members, Egypt's Red Sea coast is ideal.