Just the Flight's top three eco destinations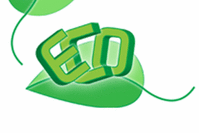 There is increasing knowledge regarding eco-travel for many people, and holidaymakers often want to be able to travel to a destination that is as environmentally friendly as possible. There are many hotspots around the world where travellers can indulge in the natural environment and help a cause by providing vital tourism. Here are Just the Flight's top three destinations.
1. Ecuador
Ecuador is home to many national parks and is a nature lover's dream. Travelling to Quito is relatively easy, offering travellers the opportunity to visit the famed Galapagos Islands or explore the Amazon rainforest. The city of Bahia de Caraquez is one of the world's most sustainable metropolises, including an organic waste composting programme across households and markets.
2. Costa Rica
Costa Rica is one of the greenest countries in the world. It uses renewable energy and has set a goal of being carbon neutral by 2021. Over the past five years more than five million trees have been planted, and there are plenty of places for tourists to lap up the natural scenery. Flights to Liberia offer access to the coast, where sea turtle conservation is particular popular.
3. Malaysia
After Japan, Malaysia has the highest Environmental Performance Index in Asia. Kuala Lumpur is a stunning city to visit, offering creative and innovative sights and attractions. Meanwhile, orangutan conservation in Borneo and biodiversity projects are ideal for visitors to support.