Copenhagen Jazz Festival ideal for summer breaks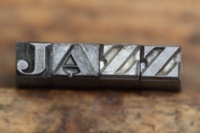 Copenhagen, the capital of Denmark, is a popular destination for holidaymakers wanting to indulge in an environmentally friendly culture, a rich history dating to the age of the Vikings, entertainment in the form of shopping, arts and museums, and a vibrant nightlife. This summer the annual jazz festival will be taking place, offering many people the extra incentive to visit this thriving European city.
Taking place between 6th July and 15th July 2012, the Copenhagen Jazz Festival encompasses a huge variety of events including free outside concerts and club nights played in some of the city's major concert halls. The event has now announced that three major stars from around the world will be playing at this year's festival: Wayne Shorter, Anoushka Shankar and Tony Allen.
Wayne Shorter, the 78-year-old sax player, is well regarded as the best saxophonist in jazz history and will be taking to the stage at The Royal Theater. Meanwhile, Indian star Anoushka Shankar will play her sitar in Koncerthuset, whilst Tony Allen, the inventor of the afrobeat, is set to offer an all night party event at Store Vega.
With these three headline acts now announced, it is likely that jazz lovers from across the world will be readily snapping up tickets for the event. For the ideal summer break to one of Europe's most popular cities, visiting Copenhagen will offer something a little special.