Just the Flight's top three Greek islands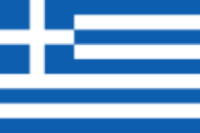 One of the best things about visiting Greece is that there are a plethora of islands to explore. Each has its own charm and culture, and there are a variety of attractions to be found on the hidden shores of the different islands, from partying retreats to ancient monuments and ruins. For holidaymakers heading to Greece this year, there are three beautiful islands that should be considered as ideal spots to explore.
Crete
Crete is one of the most popular islands to explore, largely because both Heraklion and Chania airports offer easy access to the Greek destination. The island is ideal for beach retreats, and has a full range of westernised services for holidaymakers to enjoy. Meanwhile, a range of ruins, including the Minoan palace of Knossos and the Venetian fortress of Rethymo, are ideal for exploring.
Kefalonia
The largest of the Ionian Islands, Kefalonia has miles of white sand and crystal clear waters to enjoy. National parks with mountains and forested scenery are ideal for walkers to hike and explore, whilst Myrtos beach is the best place to watch the sunset as holidaymakers relax on the tiny white pebbles.
Naxos
Naxos is the largest island in the Cyclades, and is surrounded by the beautiful Aegean Sea. With lots of fertile ground, the scenery is peppered with citrus trees, vineyards and olive groves. The island is the fabled home of Greek lovers Ariadne and Dionysos, and still has features from Venetian occupation.
HER