Three quirky European museums to explore this summer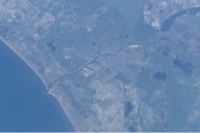 For holidaymakers travelling through Europe this year, the lure is likely to be one of beaches and sunny climates. However, Europe has some great museums to visit too. For those wanting something a little different, there are three particular spots that offer a quirky side.
Prague, Toy Museum
Prague Castle's Toy Museum is definitely a spot to visit for those travelling to the Czech Republic. There are many exhibits on offer in this museum, including Bohemian toys such as planes, bikes and trains, and artwork by Ivan Steiger, the famous German cartoonist. There is also an entire floor devoted to Barbie dolls; this is the second largest collection in the world.
Amsterdam, Tattoo Museum
For those travelling to Amsterdam this summer, the Tattoo Museum should not be left off the itinerary. The entire collection is spread throughout three buildings and includes actual skin with tattoos, hand tools and tattoo machinery. Having only opened in 2011, the exhibition is relatively new and even has resident tattooists on site to provide holiday artwork with a difference.
Tenerife, El Portillo Visitor Centre
If sun and sand are top holiday requirements, a great place to visit is Tenerife. However, there is more than the Mediterranean Sea to enjoy here, and the El Portillo Visitor Centre is a museum set within the Teide National Park. Visitors can take a camel trek to the dormant volcano, where the earth is still warm, and there are many interactive displays for both adults and children to enjoy.