New British artwork to lure tourists to Oslo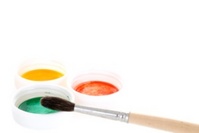 Scandinavia is increasing in popularity with British tourists who want something a little different to the traditional Mediterranean getaway. Norway is a particular favourite, with plenty to do and see in this beautiful and architecturally great country. Now a leading British artist has added to the landscape in Oslo, offering an extra attraction for visitors to enjoy.
Those travelling to Oslo often do so for its plentiful museums. In addition, the city acts as a great base from which to explore the surrounding landscapes, with hiking, skiing and sailing all being easily accessible. Some of Norway's iconic landscapes and landmarks have now been captured in a 1,200sqm wall frieze created by British pop artist Sir Peter Blake.
Located on the Skur 13 Building, the frieze was opened on 7th June 2012 and is likely to be a popular attraction for art lovers and British explorers to see. Included in the scene are icons such as Roald Amundsen, Edvard Munch and Sonia Henie. "I have always looked at iconography from different countries and cities. Having recently made collages of Paris and London, Norway feels like a logical extension of that ongoing 'world tour'", Mr Blake said.
Travellers to Oslo will now have this attractive piece of modern art to visit in addition to exploring the beautiful architecture and museums. With many people looking for new places to travel to, Oslo could be the ideal spot.