Air Pacific Flights and Routes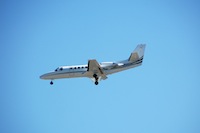 Air Pacific is the Fijian international airline, established in 1947. From its base at Nadi airport, the airline operates services to destinations in Australia, New Zealand, Japan, and the USA, as well as various destinations in the Pacific.
Air Pacific's regional airline, Pacific Sun, is replacing several aircraft that will allow the company to increase its fleet and domestic flights. The new additions consist of modern 300 Series Twin Otters that will be used to replace two of the company's DHC-6 Twin Otter 100 Series planes. The plan to integrate these planes into Air Pacific's fleet is a key part of the company's future plans.
The changes that the company have made will benefit customers through increased comfort and a higher degree of reliability from their fleet. The modern 300 Series Twin Otter planes are capable of carrying 19 people and benefit from their ability to use short airstrips for take offs and landings. These STOL (short take-off and landing) aircraft are in common usage at these island airports as their flexibility and fuel efficiency makes them a cheap and reliable aircraft easily able to access the types of airfields present.
Air Pacific, which is based from the beautiful island of Fiji, where their main base of Nadi is a hub which serves many international flights including ones to Vancouver, Los Angles, Brisbane, Auckland, Kiribati, Apia (Samoa), Tokyo, Sydney, Tarawa, Honiara in the Solomon Islands, Port Vila and Tongatapu (Vanuatu), Honolulu, Melbourne, and Christchurch.