Cyprus Airways Flights and Routes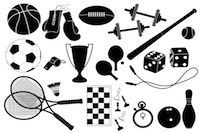 Cyprus Airways serves a network covering over 30 destinations in Europe and the Middle East and Gulf areas. The group offers both scheduled and charter flights
Great news for sporting enthusiasts – Cyprus Airways has scrapped its charge for sports equipment weighing under 15kgs. Golfers are particularly likely to benefit, as a set of irons is likely to be under this weight. Cyprus is famous for its top quality golf courses, so the airline is keen to encourage international travellers to come and use the wonderful courses that the island has to offer.
The free baggage allowance is applicable on routes to and from Paphos and Larnaca International airports, connecting with numerous European airports.
Cyprus, known to romantics as the 'Island of Aphrodite,' is characterised by an intriguing blend of cultures from Western Europe and Asia. There are numerous luxury hotels and villas aimed at providing a relaxing stay. In the cities, the nightlife can be lively, as there are some world class nightclubs. However in the traditional fishing villages and small towns, visitors can take advantage of a quiet romantic evening with friendly service in the local bars and tavernas.
Tourists in Cyprus enjoy stunning scenery, expansive sandy beaches, and numerous opportunities for walking, swimming and a variety of sports, with the island's golfing facilities being particularly well-known. Four international-standard golf courses are already available for golfers to take advantage of after they have benefitted from the free transportation of their clubs.