Air Namibia Flights and Routes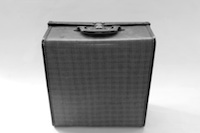 Air Namibia fly twice daily from Johannesburg and Cape Town to Windhoek and four times weekly from Frankfurt to Windhoek
To better meet consumer demands, Air Namibia has purchased three additional planes to add to its current fleet. The air company has purchased several Embraer ERJ 135 aircrafts. These plans will not only update Air Namibia's current collection, they will also improve passenger services as the new planes allow for an increase in luggage.
The Beechcraft models carried smaller services, allowing seating for only 19 people. The new Embraer ERJ 135 model planes will seat 37 people per flight, allowing the company to better meet the increased consumer demand. These new planes will be used on Air Namibia's regional flights between Victoria Falls and Windhoek.
This fleet addition also means that the airline will experience a boost to their regional and domestic products by improving the flying experience of its passengers with additional seating as well as an additional luggage allowance. Passengers flying with Air Namibia will be allowed to take 20 kilos of luggage for economy flyers and 30 kilos of luggage for those flying Business Class. These weight limits coincide with long haul flights of Air Namibia.
Air Namibia was founded in 1946 and has always been a leader in providing efficient and reliable passenger flights. The addition of these planes is a pivotal part in assuring customers continue to receive this high quality of service. The new fleet will bring the total aircraft to nine for Air Namibia. It consists of four Boeing 737s, two Airbus A340s, and three Embraer ERJ 135 planes.