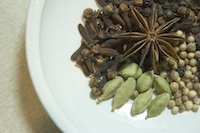 Book cheap flights to Gambia by selecting an airport destination in Gambia below. Compare flights to Gambia from over a hundred airlines worldwide and book online with us today.
Gambia is Africa's smallest country stretching along the banks of the river Gambia from the West coast and surrounded by neighbouring Senegal. Despite its tiny size, Gambia is a well-known and popular beach resort for sand and surf lovers as well as a wildlife haven with several national parks and nature reserves.
Fly into Gambia via the international airport in the capital city of Banjul, situated on St Mary's island and connected to the mainland via local ferries. This small but lively fishing port is a great place to experience Gambian hospitality, shop in busy markets, and explore the national museum.
Getting around is easy using one of the comfortable tourist taxis or the lower cost minibuses and collective 'bush' taxis. Local tour operators can also arrange trips out to the parks and reserves and car hire can be arranged by many of the hotels.
Accommodation ranges from luxury hotel complexes situated out in the dramatic countryside to budget motels and organised campsites. Sample the delicious local cuisine in the many modern restaurants where fish is a speciality often flavoured with nuts and spices and usually served with rice.
Boat trips are easy to arrange along the Gambia river and expert local guides will help you identify graceful pelicans, elegant flamingos, and many of the other hundreds of species of birds in this wetland wildlife haven. Safaris and nature reserves provide plenty of opportunities for animal lovers to spot hippopotamus, baboons, dolphins, antelope and even crocodiles.