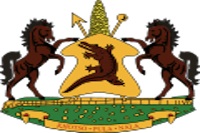 Book cheap flights to Lesotho by selecting an airport destination in Lesotho below. Compare flights to Lesotho from over a hundred airlines worldwide and book online with us today.
Lesotho is an African country that is completely surrounded by South Africa. It is unique in that it is the only country in the world that lies entirely over 1000 metres above sea level, at its lowest point it is 1400 metres above sea level. This makes it a great place for treks and mountaineering.
The capital city of Lesotho is Maseru, which is located on the west side of the country. Lesotho's only airport is Moshoeshoe I International Airport in the town of Mazenod, 11 miles southeast of Maseru. Destinations available include Maseru and Johannesburg.
With its high altitude, Lesotho has a much cooler climate than nearby countries and has around 300 days of sunshine each year. Most of the tourist activities you will find are outdoor ones, as you get to explore the vast surroundings to your heart's content. Trekking and hiking are the main activities, with particular hotspots including Malealea and Semonkong, as well as the highlands of course. For a tour you will not forget, you can hire a pony to show you around the countryside (accompanied by an actual guide of course). Lesotho is also one of the few places in Africa where there are skiing opportunities, again thanks to its high mountain range. Oxbow is the place to be during the winter in order to hit the slopes.
Lesotho's economy is mainly dependant on exporting diamonds and water. Water is sold to South Africa for a huge amount of money and with natural resources of diamonds in the mountains, Lesotho has two things that everybody wants.