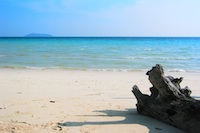 Book cheap flights to Micronesia by selecting an airport destination in Micronesia below. Compare flights to Micronesia from over a hundred airlines worldwide and book online with us today.
The Federated States of Micronesia is an independent sovereign island nation situated around 2,900km north of eastern Australia. Its nearest neighbours are Guam, Marianas, Nauru, Palau, and the Philippines. Micronesia has unique geography; its total land area is only 700 square kilometres, roughly the size of Calgary in Canada, but it occupies more than 2,600,000 square kilometres of the Pacific Ocean – more than 10 times the size of the UK!
Micronesia is served by four international airports: Pohnpei International Airport, serving the main island of the state of Pohnpei; Chuuk International Airport, located on the main island of Chuuk state; Kosrae International Airport, which serves the state of Kosrae; and Yap International Airport, located in the state of Yap. Due to the vast expanse of the country, flying is truly the quickest way to travel. Each region is geographically similar, but culturally unique.
Micronesia is blessed, with white sandy beaches, coves, and dense jungles; the surrounding waters are filled with sea life; the jungles wild and full of activity. Mountain biking, mountain climbing, hiking, and trekking allow travellers to take advantage of the amazing scenery in Micronesia, with spectacular views offered by higher ground. Both land and sea tours are widely available in the main populous areas; a glass bottom boat may be just the thing to fully appreciate the vast array of the inhabitants of the Pacific Ocean, and the Rai stones of Yap are well worth seeking out!
The US dollar is the main currency of Micronesia. Farming and fishing are the traditional industries, and where trade does take place, the USA is the principal trade partner.