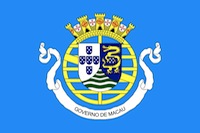 Book cheap flights to Macau by selecting an airport destination in Macau below. Compare flights to Macau from over a hundred airlines worldwide and book online with us today.
Macau is an extremely interesting area, not only for tourists but also for its unique political position. Technically not a country but a 'special administrative region' of China, Macau is situated 37 miles south-west of Hong Kong and includes the Peninsula of Macau and the islands of Taipa and Coloane, which are joined to the peninsula by bridges. Macau is famous for its tourism, especially gambling, which takes in more money than Las Vegas.
Macau International Airport is located on the island of Taipa and flies to numerous Asian countries. Up until 1999, Macau was officially a colony of Portugal, so the language is still spoken there in part, although it is now mainly native Chinese. This history creates a fascinating culture, with many traditional European-style buildings and monuments present amongst the modern Chinese culture. Apart from history, most tourist activity revolves around the huge casinos on display. The land of Cotai is home to the world's largest casino, The Venetian and another called The City of Dreams, which is not much smaller. The casinos on the Macau Peninsula are all located along the waterfront on the southern side. There are many other fun activities to participate in such as go-karting, hiking and cycling, swimming at the beaches and even bungee jumping.
Aside from the huge tourism industry, a lot of Macau's income comes from the clothing industry, with manufacture and exports accounting for much of the remaining revenue. For a fun-filled holiday in a truly unique part of the world, Macau is a destination that would be well worth your consideration.