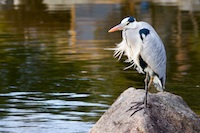 Book cheap flights to Palau by selecting an airport destination in Palau below. Compare flights to Palau from over a hundred airlines worldwide and book online with us today.
The Palau islands offer some of the finest sights of Micronesia in the Western Pacific Ocean.
Despite feeling like you are in an exotic land in the middle of nowhere, Palau is easily accessible and the Roman Tmetuchl International Airport is on Babeldaob island just four miles from Koror, the capital.
The islands offer some of the finest diving opportunities with beautiful coral, flourishing reefs, caves and wrecks from the Second World War. You can even snorkel around Jellyfish Lake – which has stingless jellyfish floating around.
These islands take you right back to nature – and on dry land there is plenty of exotic birds and species, even crocodiles, to be found. Some of the smaller islets can be easily reached by kayak and the mushroom shaped islets of the Rock Islands are well worth a visit. You can also catch a boat from Koror to the southern island of Peleliu, which is a beautiful journey in itself. Peleliu boast some eerie Japanese ruins from the Second World War and offers some great diving spots with sharks and turtles to be found.
The Belau National Museum provides a good summary of the islands' history and art and the highest waterfall of Micronesia can be found at Ngardmau Waterfall.
The main industries on the island include tourism, subsistence agriculture and fishing. A visit to Palau will leave you not only in love with its abundance of nature, but also its people who will welcome you with open arms and big smiles – look out for the WAVE signs (Welcome all Visitors Enthusiastically!)