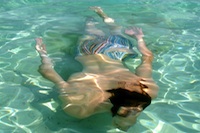 Book cheap flights to Yemen by selecting an airport destination in Yemen below. Compare flights to Yemen from over a hundred airlines worldwide and book online with us today.
The Republic of Yemen, also simply known as Yemen, is located on the south western and southern end of the Arabian Peninsula, in the Middle East. Sana'a is its largest city, with nearly two million inhabitants, and is also the country's capital. Sana'a is also one of the oldest cities in the world to be continuously inhabited.
Aden lies on Yemen's coast, with castles, old buildings, beaches, and souks (weekly markets) to explore. This town is Yemen's economic capital, and lies 170 km east of Bab-el-Mandeb.
Sana'a International Airport takes travellers directly into the city, with Aden International Airport providing direct travel into Aden.
There are plenty of interesting things to do and see, for example you can be witness to horse and camel racing, or go diving in the Red Sea. The existence of coral reefs and old shipwrecks make diving especially interesting for tourists who are interested in this particular pursuit.
Paragliding and hiking are also interestingactivities for tourists, because the smaller cities are within a few hours' distance of each other on foot. Going hiking in the mountains just north of Sana'a allows tourists to see the country in a truly unique and personal way, up close and in a less 'tourist driven' fashion than is sometimes otherwise possible.
Oil exportation is a major industry in this country, with natural gas production quickly coming to the fore as a new conduit for industry.