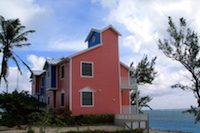 Book cheap flights to Cayman Islands by selecting an airport destination in Cayman Islands below. Compare flights to Cayman Islands from over a hundred airlines worldwide and book online with us today.
The Cayman Islands are located in the Caribbean and form part of a group of three islands, Grand Cayman, Cayman Brac and Little Cayman. The islands are located some 240kms south of Cuba, with Jamaica 268kms to the northwest. The Cayman Islands have 160kms of coastline and enjoys a tropical marine climate. The summers are warm and rainy, between May and October, while the winters are cool and dry, from November to April. The capital city of the Cayman Islands, George Town, is located on Grand Cayman.
Each of the islands has its own airport; Grand Cayman's airport, Owen Roberts International Airport, is located near George Town; Gerrard International Airport is situated on Cayman Brac and Edward Bodden Airfield can be found on Little Cayman. Owen Roberts International Airport is the main server for the Cayman Islands and it handles flights to and from the islands, the UK and other international destinations.
Visitors to the Cayman Islands return year after year, due to the abundance of stunning beaches; water-sports, such as snorkelling, diving and swimming with dolphins; comprehensive land tours and marine life tours. The islands boast some of the most spectacular areas of natural beauty and there are also amusement parks for visitors who like to add some extra excitement to their holidays.
The Cayman Islands take great pride in the way the tourism industry has developed and rely heavily on visitors to generate much of the revenue that keeps the economy strong.