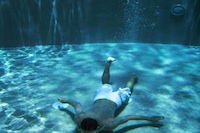 Book cheap flights to Anguilla by selecting an airport destination in Anguilla below. Compare flights to Anguilla from over a hundred airlines worldwide and book online with us today.
It may be small, but do not let its size fool you. Anguilla is a hot destination for those seeking some of the best holidaying in the Caribbean. With more than 12 miles (19 kilometres) of pristine beaches along turquoise waters and white coral, its magic is enough to lure any visitor.
Situated just east of Puerto Rico, this Caribbean country rests quietly between the North Atlantic Ocean and the Caribbean Sea. With tourism as its major industry, there is no doubt this small island offers visitors a unique world of wonders. It is here where tourists can enjoy some of the best superior hotels and private villas, and possibly even bump into some of the rich and famous who also frequent the island.
The capital city, The Valley, is where the main international airport is located, called the Clayton J. Lloyd International Airport. Several smaller airlines and airports are used for domestic flights to get travellers around the island.
Anguilla is a well-established country, having been founded in 1650. It offers up some great museums that are well worth a look. There are also more than 15 art galleries through which to stroll.
The country is themed around water sports, and it is common for visitors to indulge in deep-sea fishing and scuba diving amongst many other fun sporting activities. Anguilla displays its cultural diversity by offering a variety of restaurants that include world-class French, Mexican, and Italian cuisine.