Air Seychelles Flights and Routes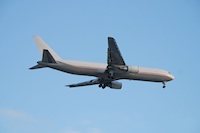 Air Seychelles is the national airline of the republic of the Seychelles, it connects Mahe with 4 European cities and 3 major cities around the Indian ocean
Air Seychelles announced they're adding a new addition to their existing domestic fleet. The new DHC6-400 Twin Otter planes will definitely improve services on the route as well as be able to provide more catering to meet its customer's needs. The aircraft will provide regular flights to Mahe-Praslin-Mahe.
In addition to the improved route, Air Seychelles is also excited to display its new 'Isle of Curieuse' planes, which have been decorated in lively colours to portray the company's motto, 'Flying the Creole Spirit'. Each of the aircrafts has been painted in a different colour scheme, using the Isle of Curieuse as an abstract expression of the mountains at sunset.
The company remains proud of the fact that their economy seats are bigger than other holiday carriers, which means more comfort for passengers. All the cabin crew of Air Seychelles are multilingual, which allows them to better tend to the needs of passengers.
Based in Mahe, India, Air Seychelles is a government owned national carrier. It operates domestic flights to Praslin as well as international flights to places such as Frankfurt, Rome, London Gatwick, Paris, and Milan. The airline also makes flights to Male, Singapore, Johannesburg, Mumbai, and Port Louis.
Air Seychelles has a fleet of aircraft that include DHC-6 Twin Otter, Boeing 767-300ER, Being 767-200, and SD 360 Sherpa. The airline offers both economy class flights as well as a pearl class, and has a great onboard menu that is inspired by foods from the Seychelles region that include Creole and European.