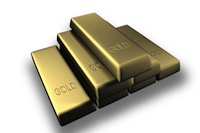 Book cheap flights to Burkina Faso by selecting an airport destination in Burkina Faso below. Compare flights to Burkina Faso from over a hundred airlines worldwide and book online with us today.
Burkina Faso is located in Western Africa, to the north of Ghana. It shares its borders with Benin, Cote d'Ivoire, Mali, Niger and Togo. The climate in Burkina Faso is tropical, which means hot summers and warm, dry winters. The capital city is Ouagadougou, which has a population of almost 1.5 million people. In addition to being Burkina Faso's largest city, it is also a lively cultural centre, with many tourist attractions, such as The National Museum, Moro-Naba Palace and Le Musee de la Musique. Burkina Faso's international airport can also be found in the capital, it is one of 24 in the country.
The country's tourist attractions are varied and there is something to suit the tastes of all types of traveller. The most popular attractions include the numerous museums and historical buildings; national parks and zoological gardens; bustling markets and shopping areas and the beautiful waterfalls and lakes. The major points of interest in the country have to be Manega Museum; Karfiguela Waterfalls; Sindou Rock Formations and the Gorom Gorom Markets.
The main industry in Burkina Faso is agriculture, with the majority of the total workforce in the country being employed by this sector. It relies heavily on the exportation of cotton and gold to bring in the majority of its wealth. Agriculture is focused mainly on cotton, but the main source of income is derived from exporting gold to various partners, including Singapore, China, Ghana and India.