Ouagadougou Cheapest Fares
To search and book flights to Ouagadougou in 2022, please enter your requirements and click the search button above.
Take in the Pan-African Film Festival in Ouagadougou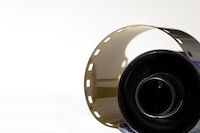 Ouagadougou is the capital city of Burkina Faso, a small, land-locked West African nation that is rebuilding itself from the ground up. Focusing on the arts, the destination of Ouagadougou has developed FESPACO, the Festival Panafraicain du Cinéma de Ouagadougou – or the Pan-African Film Festival of Ouagadougou. Bringing some of the up-and-coming stars and directors of film, this festival pays homage to pioneers in African film.
Offering a film competition, viewers can screen films primarily by African filmmakers, but also by others from around the globe that have been entered in the competition. An interesting facet to this festival that's not always found in others is the 'Discovery' portion, where new or lesser-known films are screened and/or discussed. Markets and marketing, and other discussion subjects rarely found at other film festivals are included, making this film festival a much more well-rounded one than many others.
Toward the end of the festival, many meetings are held, including one for junior producers and directors. This is particularly exciting, to see the vision and energy of budding filmmakers and where they see the art form going as the genre is going through such massive changes.
The Pan-African Film festival in Ouagadougou is far more than just a film festival. It's a way to stay up to date with films that you might otherwise miss, and take a peek into the future with the young people. All of this, as well as being held in a country of stunning natural beauty that is just now on the cusp of a tourist push. Now is the time to visit the destination of Ouagadougou and the Pan-African Film Festival, before the rest of the world finds out about it.