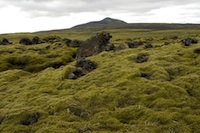 Book cheap flights to Faroe Islands by selecting an airport destination in Faroe Islands below. Compare flights to Faroe Islands from over a hundred airlines worldwide and book online with us today.
The Faroe Islands are a small group of islands situated in the Atlantic Ocean, between Norway and Iceland. Though the islands are part of Denmark, the local inhabitants have a strong sense of independence that should be respected. The islands have a short, temperate summer season, when most travellers decide to visit.
Torshavn is the capital, and is located on the island of Southern Streymoy. Fuglafjørðu, on Eysturoy, is home to a cultural centre that attracts a lot of attention from visitors. Hvalba, on Suouroy, is home to some historic coal mines.
The sole airport, Vága Floghavn, is located on Vagar. There are tunnels that connect the airport area to the capital. You can access the other islands that have tunnel access via rental car or bus, or use the ferry system.
The capital is a good place to spend time during a holiday. One of the things that you can see is the Parliament building, built on a site in use since 900 AD. The Cathedral was built in 1788 and features beautiful architecture. The National Museum and Nordic House are good places to get acquainted with local culture. Most of the attractions throughout the Faroe Islands are nature-related. The Birdcliffs on Vestmanna are ideal places to watch local seabirds. Beinisvord is an impressive cliff facing the sea, on Sudory. If you'll be visiting the island of Eysturoy, the Lakes of Toftavatn are a lovely place to visit. The surrounding terrain boasts gently rolling hills and heather.
Fishing is the main industry, providing the majority of income. Tourism also contributes to the economy in a major way. Wool production is another important factor.