Faroe Islands Cheapest Fares
To search and book flights to Faroe Islands in 2020 and 2021, please enter your requirements and click the search button above.
The Summer Festival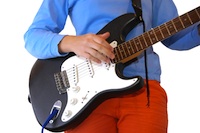 With a small population of just 48,000 residents, the Faroe Islands are not the place travellers would expect to see such a large and amazing event as The Summer Festival. Every year thousands of people visit the Islands in order to soak up the atmosphere of this original and fun-filled Festival.
The Summer Festival began in 2004 with one outdoor concert. This original festival attracted a crowd of only 3000 people and featured performances by several small international bands. Since that time, the Summer Festival has grown to become the Faroe Islands' biggest music event. It is held in the centre of the town Klaksvik at the beginning of August every year, with an annual crowd that has tripled in size since the first concert. The festival now attracts big international bands as well as exhibitions and sporting competitions. A host of famous acts, including Brian McFadden, Shakin' Stevens, Kim Wilde, the Scorpions, Westlife, and Mel C have all been featured at the Summer Festival.
Many visitors to the Festival have found it to be a magical experience with wonderful music, beautiful sunrises, and magnificent mountains. These natural surroundings are part of a breath-taking backdrop that sets the scene for this spectacular Faroe Islands summer event.
Another big selling point of the festival is its location. It can be reached by two hour flights from countries like Denmark, England, Scotland, Norway, Sweden, and Iceland, which make the trip to the Faroe Islands easy and comfortable.