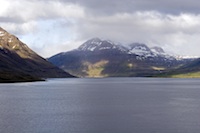 Book cheap flights to Iceland by selecting an airport destination in Iceland below. Compare flights to Iceland from over a hundred airlines worldwide and book online with us today.
Iceland is located in the northern part of the Atlantic Ocean. It has a lot of volcanic and other geological activity due to its unique location. Reykjavík, the capital, is in the south-western part of the country, and located on the coast. Keflavík International Airport is located about 50 kilometres from the city. Akureyri, in the far north of the country, is the second-largest urban area. The majority of the attractions are in and around the capital.
There are several fun things to see in Iceland that are reminders of the nation's Norse heritage. The Parliament House, located in the capital, was built during the 19th century. It has a traditional Danish architectural style. The Culture House is another attraction dedicated to culture that may be seen in the city. Another city attraction is the Hallgrímskirkja, the nation's largest Lutheran church. If you decide to travel outside of the city, be sure to visit the geothermal spa at the Blue Lagoon. The hot spring water has a high mineral content thought to have curative powers. If you have an opportunity to tour the countryside, you will see a lot of evidence of geothermal activity, as well as volcanoes. Other natural sights to see include glaciers.
The nation has a diverse group of industries that help contribute to its economy. Engineering and technology, including internet-related technology, have contributed to a healthy income level for the country. Banking and investing also account for much of the country's economic growth.