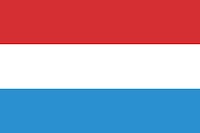 Book cheap flights to Luxembourg by selecting an airport destination in Luxembourg below. Compare flights to Luxembourg from over a hundred airlines worldwide and book online with us today.
Luxembourg is located in Western Europe and is a landlocked country, bordered by France, Germany, and Belgium. Its culture is unique in that it borrows from all of its surrounding countries. It is one of the richest countries in the world with the value of its produced goods reaching a massive $40 billion in 2010, thanks mainly to its services sector. This does mean that prices are normally quite high, but it is worth it to be in such a well-nourished environment.
Luxembourg's capital city is rather confusingly also called Luxembourg but is more cleverly known as Luxembourg City. The main international airport is located at Findel, six kilometres outside of the main city, and offers services worldwide. Other notable cities include Diekirch, Mertert and Echternach, but Luxembourg is tiny compared to its neighbours so do not expect any huge cities. In fact, the best way to enjoy your holiday is to explore it on foot to take in the picturesque scenery. Luxembourg City is the base of most tourist activities, with several historic abbeys and cathedrals to explore. Its beautiful collection of valleys and plateaus has led to its nickname as 'the Gibraltar of the North', particularly the Ville Basse, which was formed through the city's river, the Alzette.
Luxembourg's enormous economy is mainly dependent on the banking, steel and industrial sectors. For such a small country, its efficiency and cleverness in business means it is a big force in Europe and with exceptional surroundings and landmarks to boot, Luxembourg has brawn as well as brain.