Cheap Flights to Luxembourg (LUX) from UK Airports
Book flights to Luxembourg
Luxembourg Cheapest Fares
The lowest fare found to Luxembourg (LUX) was £88 with Virgin. The fares shown here are the lowest flight prices to Luxembourg obtained in actual searches by Just The Flight customers. To search and book flights to Luxembourg in 2022, please enter your requirements and click the search button above.
The dancing procession of Luxembourg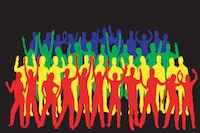 Luxembourg is a country that is often described as the most peaceful and serene on the continent. The primary reason for this is simply down to the natural beauty and calm environment that the destination offers its visitors. Even though the picturesque countryside and romantic vistas offered by the city may be the main reason for going there, by travelling at the appropriate time of year they might also be fortunate enough to attend a festival known as the dancing procession of Echternach.
This event actually takes the form of a procession, in which all the steps and movements are meticulously choreographed. The end result is a more or less synchronised form of dance. The purpose of the procession is religious, taking the form of a prayer and its history is intriguing, because it cannot be confirmed with any certainty. The most popular belief is that it is based on a famous legend, which says that it all started with a thief who was on the verge of execution. He asked to play his fiddle one last time and performed so well that everyone was lost in his music and started celebrating. The thief then escaped and was never seen again. Since then, owing to the tortures and restrictions of the medieval period, the dancing procession was transformed into a religious event and has maintained its new identity ever since.
The destination is served by primarily by Luxembourg Findel International Airport
Cheap Flights
The best prices our customer have found to Luxembourg in the last 7 days
Virgin
Luxembourg
£88

Flybe
Luxembourg
£96

Luxair
Luxembourg
£110

KLM
Luxembourg
£131

British Airways
Luxembourg
£140

Direct Flights
The cheapest direct flights to Luxembourg our customers have found in the last 7 days
Virgin
Luxembourg
£88

Flybe
Luxembourg
£96

Luxair
Luxembourg
£110