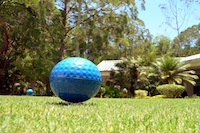 Book cheap flights to Brunei by selecting an airport destination in Brunei below. Compare flights to Brunei from over a hundred airlines worldwide and book online with us today.
Brunei is located in Southeast Asia, bordering the South China Sea and Malaysia. The country has a tropical climate, which is hot and humid. Brunei's capital, Bandar Seri Begawan, is the largest city in the country and home to Brunei International Airport, which operates flights to and from the UK and Asia. A major attraction is the Sultan Omar Ali Saifuddien Mosque, one of the most famous tourist attractions in the country.
Other notable tourist destinations include the Istana Nurul Iman, the world's largest residential palace; Kampung Ayer, a large water village within the capital city; The Royal Regalia Building, which is home to some of Brunei's regal artefacts and Jerudong Park Playground, a theme park that is open to the public, free of charge. Areas of natural beauty in Brunei are also popular, with Tutong District featuring jungle tracks and places to observe birds and plants in peace. Merimbun Heritage Park enables visitors to enjoy the tranquillity of beautiful lake Tasik Merimbun, while Lumut Beach features some specially designed huts and picnic areas.
Brunei relies heavily on its production and exportation of crude oil and natural gas and as a result, most of the country's wealth is generated by these sectors. The next largest is the service and tourism industry, which has enjoyed something of a boom in recent years. With pristine beaches and unspoilt areas of natural beauty, there is little wonder more visitors are choosing this country as their holiday destination.