Bandar Seri Begawan Cheapest Fares
To search and book flights to Bandar Seri Begawan in 2020 and 2021, please enter your requirements and click the search button above.
Take a holiday to Bandar Seri Begawan, Brunei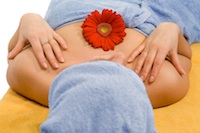 A small country squeezed in the Borneo Island between East Malaysia and Sarawak in the South China Sea, the Sultanate of Brunei can be found along the northern shores of the island. The area is comprised of thick tropical forest, mangrove swamps, exquisite beaches, and a mountain range to the east. If you have decided that Brunei is your next exotic destination, flights will take you into the capital city of Bandar Seri Begawan.
The tiny Sultanate is quite wealthy with its discovery of oil and is considered one of the richest countries in South East Asia. This is noticeable as you travel through the well-preserved towns and cities of 600-year old royal heritage. Most notable of all the sites in Bandar Seri Begawan is the floating water village of Kampong Ayer. The entire village is built on stilts that stands erected on the waterbed itself. There is also the magnificent architecture of the mosque of Ali Saifuddien, which was completed in 1958 and is considered one of the most important attractions in all of Brunei.
Bandar Seri Bagawan enjoys hosting its cultural events through one of its many holidays. Due to its cultural diversity of Indian, Malayan, and Chinese, cultural events here are considerable. Some of the events include Hari Raya Aidilfitri, the Sultan's birthday in July, Chinese New Year, Christmas, and the Prophet Muhammad's birthday.