Miri Cheapest Fares
To search and book flights to Miri in 2019 and 2020, please enter your requirements and click the search button above.
Miri International Jazz Festival aims for big names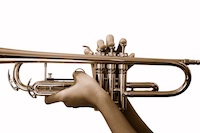 The Miri International Jazz Festival aims to make a big name for itself. This annual festival in Miri, Malaysia has been re-branded, lengthened and innovated. Festival organisers believe these new developments will increase festival goers by thousands next May.
Miri is a stunning location and popular holiday destination. Every year, the city of Miri holds a Jazz Festival that is now re-branded as Borneo Jazz. Festival organisers aim to promote the show's growing stature as one of the leading jazz festivals in the region. In addition to the name change, the festival now lasts four days instead of two, opening night is no longer reserved for musicians and media but open to the public, and spontaneous jam sessions, known as Musical Meetings, are staged in key locations throughout the city. Organisers hope the changes will attract festival goers in the tens of thousands, in contrast to previous years' thousands.
What has not changed is the variety and quality of jazz and its assorted sub-genres. Musicians from all over the world are still keen to attend this festival destination, to promote traditional jazz as well as introduce exciting new directions the music is taking.
As Borneo draws holiday makers from all over the world to its extraordinary rainforests, rivers and highlands boasting a biodiversity practically unmatched in Asia, Borneo Jazz organisers set their sights high for turning the festival into an icon of the region. The neighbouring Rainforest Music Festival draws 20,000 people from all over the world each July, without resorting to big-name musicians to promote it. Organisers of Borneo Jazz believe that this is not out of the realm of possibility for Borneo Jazz.