Kuching Cheapest Fares
The lowest fare found to Kuching (KCH) was £884 with Malaysia Airlines. The fares shown here are the lowest flight prices to Kuching obtained in actual searches by Just The Flight customers. To search and book flights to Kuching in 2022 and 2023, please enter your requirements and click the search button above.
Kuching celebrates the Rainforest World Music Festival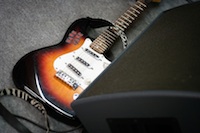 The Rainforest World Music Festival, held in the destination of Kuching, is one of the largest global music events within South East Asia. Musicians gather in Sarawak Cultural Village from all over the world to celebrate their indigenous culture.
Recognised by Songlines as one of the top 25 best International Festivals, the three day event attracts around 30,000 people. Each day, visitors can enjoy festivities from the morning through to past midnight. During the day, there is a number of activities including musical workshops and a variety of jamming sessions which take place in the Bornean longhouses. Many come to this destination for the evening performances.
The music ranges from traditional to contemporary, a reflection of the diversity of music from around the globe. Performers come from a range of countries and past acts have included Masters of the Sape, Kamerunga, Warsaaw Village Band, Ilgi and the Blue Canyon Boys.
Sarawak Cultural Village is located at the base of Mount Santubong, only 35 km out of Kuching. Owned by the Sarawak Economic Development Corporation, the living museum is a reflection of the cultural heritage of the different groups within Sarawak. There are daily performances which incorporate song and dance as well as other forms of entertainment.
The Rainforest World Crafts Bazaar is a three day event which is an integral part of the festival. Exhibitors come from around the world, including Indonesia, India, Korea, Japan and Malaysia. As well as purchasing pieces, visitors can watch craftwork demonstrations as well as take part in hands-on activities.