Cheap Flights to Langkawi (LGK) from UK Airports
Book flights to Langkawi
Langkawi Cheapest Fares
The lowest fare found to Langkawi (LGK) was £536 with British Airways. The fares shown here are the lowest flight prices to Langkawi obtained in actual searches by Just The Flight customers. To search and book flights to Langkawi in 2022 and 2023, please enter your requirements and click the search button above.
Langkawi's Islands of Sun, Sea Sand and Jungle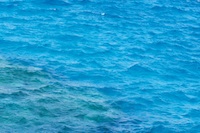 Langkawi is a collection of 99 islands off Malaysia's west coast. his is Malaysia's top holiday destination and it is not hard to see why; there are hills heaving with jungle life, sparkling turquoise seas, coconut palms on the beaches and charming paddy fields. Pantai Cenang is Langkawi's most popular beach, with two kilometres of powdery white sand. Only separated by a small peninsula, Pantai Beach is just as picturesque, but has a quieter atmosphere. There are many water-based activities in Langkawi, from diving to boating. The Langkawi Food and Fruit Fiesta is held every year in July and this week-long event celebrates cuisine from around the world; it is always a real treat for anyone who takes food seriously.
During the fiesta, the island comes alive with local markets, street cooking and cooking competitions. Both Eastern and Western food is prepared and it is a great opportunity to sample new dishes from all corners of the globe. The celebrations also involve a massive array of exotic fresh fruit from many different cultures, which is available for visitors to sample. Malaysia's fertile land makes it ideal for producing a wide range of exotic fruits, including star fruit, pineapple and mango. The scale of goods on offer in this exotic destination means you may want to return for a second or third day in order to fully experience the different flavours. Even the fussiest eater will be hard pressed to find a dish they do not love at the Langkawi Food and Fruit Fiesta.
Cheap Flights
The best prices our customer have found to Langkawi in the last 7 days
British Airways
Langkawi
£536

Malaysia Airlines
Langkawi
£561

Singapore Airlines
Langkawi
£576

Emirates
Langkawi
£584

Turkish Airlines
Langkawi
£603