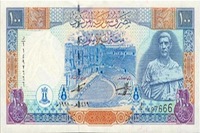 Book cheap flights to Syria by selecting an airport destination in Syria below. Compare flights to Syria from over a hundred airlines worldwide and book online with us today.
The country of Syria is one of the largest states in the Middle East and is bordered by three countries which are Iraq, Jordan and Israel. The nation possesses a small coastline to the eastern side of the Mediterranean Sea.
There are many large cities in Syria; these are Halab, Damascus, which is also its capital city, Homs, Ladiqiyah, Hamah, Dayr az-Zawr, Rakkah, Hasakah, Qamishly and Tartus.
The largest airports in Syria include Aleppo International Airport, Damascus International Airport and Deir ez-Zor Airport
There are many places to visit in Syria, including Damascus which is the oldest city in the world, Aleppo which plays host to spectacular views, and Deir-az-Zur which is a desert town based on the bank of the Euphrates River. There are, of course, other destinations that can be visited especially Crac des Chevaliers, which is an archetypal Crusader castle and is magnificently preserved. The Dead Cities also make an interesting stop for tourists, these are a number of towns that once made up part of Antioch and have been abandoned many years ago.
The main attraction in Syria however, is the magnificent ruins of a Roman city in Palmyra; activities that are to be enjoyed here include camel riding, watching the camel racing in October/November time, spending an evening in the desert with traditional music and food and enjoy the views of the sunrise and sunset.
The largest industry in Syria is textiles as well as artistic work with different kinds of metals.