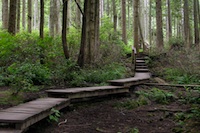 Book cheap flights to Guyana by selecting an airport destination in Guyana below. Compare flights to Guyana from over a hundred airlines worldwide and book online with us today.
Guyana is a South American country located between Suriname and Venezuela. Its only coast lies on the Atlantic Ocean, in the country's north. The country's location and history causes it to have a unique cultural heritage. It began as a Dutch colony during the 17th century, was acquired by the British in 1815, and became independent in 1966. Georgetown, located on the coast, is the country's principal city, with beautiful 17th century architecture. Its second-biggest city is New Amsterdam, located south and east of Georgetown.
The country's main airport, Cheddi Jagan International Airport, is located about 40 kilometres from the capital. It is currently the only international airport located in the country. There are daily flights to and from major cities in many countries.
Guyana is an extremely popular destination the eco-tourism. It has numerous lush rainforests that are full of unique plants and wildlife. The Iwokrama Rainforest Reserve is widely considered one of the most beautiful spots on the South American continent. The country's waterfalls are another one of its major attractions. If you want to see a truly impressive sight, visit Kaieteur Falls. The falls stand at an impressive 250 metres tall. You can either arrange a five-day trek to see the falls, or arrange a plane ride from the capital. During your visit, you will also see Orinduik Falls.
The country's economy has been mostly dependent upon farming, fishing and mining. Some of the major exports include sugar, bauxite, and shrimp. The nation has also seen a major increase in eco-tourism in recent years, which has helped the economy.