Georgetown Cheapest Fares
To search and book flights to Georgetown in 2020 and 2021, please enter your requirements and click the search button above.
Visit Guyana's Exciting Musical Festival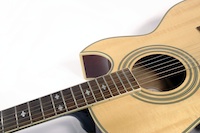 Georgetown, Guyana is home to an annual music festival that is of interest to locals, tourists and Guyanese living abroad. One of the things that attracts people to the Festival is that it is open to all Guyanese and Caribbean artists, allowing many regional musicians to gain better exposure. Visitors are sure to enjoy hearing both professional and amateur artists who play a variety of instruments encompassing several music styles.
This Festival is run by the Guyana Music Festival Committee, along with the Evangelical Lutheran Church of Guyana, Woodside Choirs International and the Guyana Music Teachers' Association. It is held each April, when Georgetown is a popular destination for travellers. The National Cultural Centre is where the Festival takes place every year, making it convenient for visitors staying in Georgetown, Guyana.
One of the things that makes the Festival so popular is its number of artists and categories, which allows attendees to enjoy several music styles. Several instruments are played, ranging from guitars and recorders to Caribbean instruments such as the steel pan. Music styles played include reggae, calypso, shanto and soca, allowing visitors to appreciate the diversity of Caribbean music.
Both soloists who can sing or play instruments, as well as groups, perform. Guest church choirs from other countries regularly perform, enhancing the event's image as an international destination. Folk singers who perform popular regional songs are also a major attraction of the Festival. If you do decide to visit the Festival, you will not regret it.