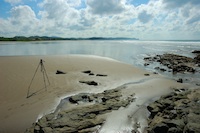 Book cheap flights to Nicaragua by selecting an airport destination in Nicaragua below. Compare flights to Nicaragua from over a hundred airlines worldwide and book online with us today.
The Republic of Nicaragua is the largest country in Central America. It shares a northern land border with Honduras, and a southern land border with Costa Rica. To the east lies the Caribbean, and the vast expanse of Pacific Ocean is to the west.
Nicaragua is home to almost six million people, with around 1.8 million people residing in the capital city, Managua. The country's main and only international airport is in Managua, the Augusto C. Sandino International Airport, formerly known as Managua International Airport.
Nicaraguan industries are primarily agricultural; its Flor de Caña rum is a treat every traveller to the country should endeavour to sample, as it is renowned as the best in Latin America. Tourism is very important on the country; it is the second largest industry in Nicaragua.
Nicaragua is known as the land of lakes and volcanoes, with a large number of lakes and lagoons, and 50 volcanoes running north to south on the Pacific side. If you're feeling adventurous, then why not strap on the skis, and head down the slopes of the Cerro Negro volcano in León? The volcanoes also provide excellent opportunities for hiking, climbing, and swimming in the crater lakes. The Apoyo Lagoon is a very popular crater lake, which is lined with restaurants for that post-swim bite to eat.
The Indio Maiz Biological Reserve should not be missed; it is home to more species of trees, birds and insects than the whole of Europe.