Workaholic British Holidaymakers FAIL in Digital Detox: Infographic
A study from Just The Flight has revealed that British holidaymakers just can't switch off from the office while on holiday. With a tide of social notifications from our mobile phones and instant access to our workplace through Wi-Fi spots across the globe, a survey we conducted has revealed that holidaymakers are finding it even harder to escape from work.
Click on the infographic for an enlarged image.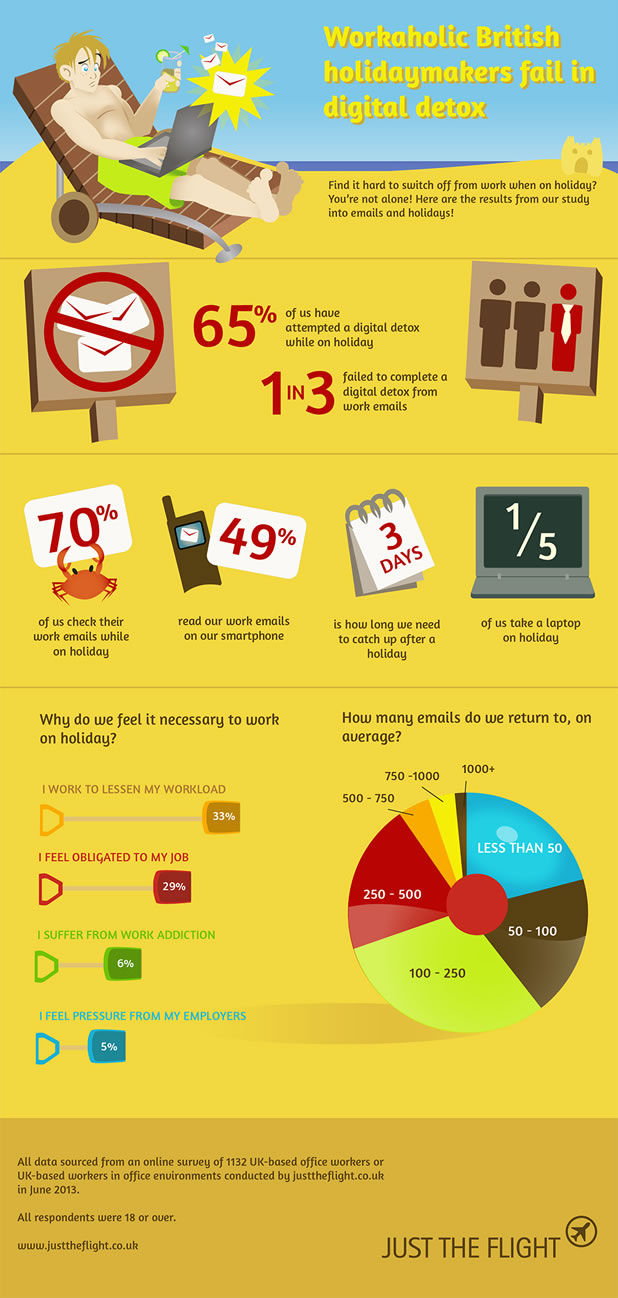 The study of 1,500 respondents revealed that 70% of Britons check their work emails while on holiday. Over half (65%) of these workers that responded to the survey attempted a digital detox over their break to avoid work emails. One in three of these individuals were unsuccessful in their efforts to disconnect from the workplace. The survey revealed that half (49%) of workers access their emails from their smartphones with a fifth (22%) going to lengths to bring a laptop with them on holiday. It was also found that over a quarter of workers on holiday checked their emails multiple times a day. Out of these individuals, 53% felt a need to respond and a further 16% forward it on a colleague.
You can use the HTML below to embed this infographic in your blog or website: