Banish The Winter Blues
January can be a gloomy month. After all the merrymaking over Christmas and New Year, for most of us 2nd January brings us back down to earth with a bump. It's a time for cutting down on all the things we did too much of in December (eating, drinking, shopping perhaps?) and there are no more bank holidays until Easter. With its cold, dark days, it's not surprising that Blue Monday, the year's most depressing day, is quite at home in January.
But January has much to commend it. For many, New Year's Day represents the start of fresh hopes – very often with resolutions to get into shape. But it can also be a good month to travel, with many great deals available once the peak New Year travel period has died down. Why not take advantage of a January jaunt to get your New Year's resolution off to a great start?
Relax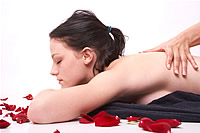 For a gentle start to the New Year, a relaxing spa break could be exactly what you need. This type of break has become very popular in recent times, and this means that a wider choice of treatments is often available: as well as having pools, Jacuzzis and other water-based therapies, other facilities will often include saunas, physiotherapy and hot-pack treatments, for instance.
As the number of treatments has grown, so too has the number of hotels offering them. Spa hotels are scattered far and wide, so you can normally choose where you would prefer to go, rather than letting the choice of a spa holiday dictate your destination. For example well-known chains such as Four Seasons have resorts offering this kind of holiday in locations such as Costa Rica, Mauritius and Morocco! It's always worth looking at individual properties too – often smaller and less well-known resorts can be just as good and may even cost a little less.
For those who like to explore, but also want a spa experience, why not visit a historic city such as Budapest, with its famous Szechenyi thermal baths (the largest medicinal bath in Europe), or Tbilisi's Abanotubani with its fascinating sulphur baths? An ideal opportunity to mingle with the locals, have a holiday and still be healthy – but don't forget to bring your own towel!
A Good Stretch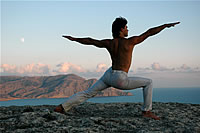 If a spa isn't your scene, another increasingly popular type of relaxing break is the yoga retreat. These give the opportunity of some gentle exercise – and again the range of locations is increasing. Whilst Asia is often considered the best place for a truly authentic experience (particularly India, regarded as the birthplace of yoga), yoga retreats can be found in a wide range of locations such as Greece.
Many of the retreats offer more than just yoga, with a range of other therapies available. One example is Ayurvedic treatments, often using aromatic herbs, massage and body scrubs, which can be found in locations such as Goa and Kerala. It's always worth doing your homework to see which treatments are most suitable for you.
An Exercise in Holidaying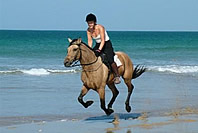 Probably one of the most frequent New Year resolutions is to lose some weight or take more exercise: and for many of us it won't be the first time we've made that resolution! But it's no wonder that so many of us give up – when it's dark and raining outside most of us would happily forget about that jog in favour of a nice warm brew and an episode of Emmerdale.
Of course it might be easier to stick to a resolution if you got off to an energetic start on a faraway shore, something to get the circulation going and blow away those winter cobwebs. For some that could mean a trip to Denmark for the Skagen Winter Swimming Festival, which promises "guaranteed cold shiver, hot drinks and a varied program…"
Activity and adventure holidays do come in many guises, meaning that they can be found practically anywhere. Many would probably prefer somewhere where it's not winter: and while it's winter here, that means that summer is in full swing in countries such as Australia, Brazil and New Zealand. While swimming on the glorious beaches is a good start, there are plentiful opportunities for activities such as diving and surfing.
If you prefer something closer to home, the winter months are a great time for skiing. And it needn't cost a fortune either: the Post Office Ski Resort Report 2012 proclaimed "good news for skiers planning trips to the slopes this winter. With sterling performing better than a year ago against European currencies and the US dollar, prices in many of the resorts surveyed… have either remained on level pegging or are lower this season…" Among the Report's best value resorts were Bansko (Bulgaria), Kranjska Gora (Slovenia) and Livigno (Italy) – with resorts in Austria, Andorra and Finland also featuring in the top 10. It's always worth taking into account your level of skiing ability when choosing a resort. As well as skiing, activities such as snowboarding and toboganning may also be available.
Other adventurous ways of getting into the open air include white water rafting in British Colombia, horse riding holidays in Spain, or even journeying to the foot of Mount Everest. January even plays host to marathons in cities such as Brisbane and Montreal. It's always important to remember that some activities may demand a particular level of fitness before you can enrol.
The Safer Option?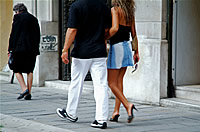 These high-adrenalin ideas aren't for everyone of course, and if you prefer something less strenuous then it's worth remembering that 'everyday' pursuits such as walking and cycling are still a good way of exercising. Many tourist boards are now publicising new walking routes – for example the Rota Vicentina along Portugal's south west coast, or the 104 km Great Ocean Walk in Victoria, Australia.
City breaks are also a good opportunity for clocking up a good number of miles as you take in the scenery and sights – and cities such as Dublin, Dubrovnik, Quebec and Vienna are just a few of those considered among the best for exploring on foot.
Pedal power is a great way of covering a greater distance, and again the choices are endless – just a few examples could include Cyprus, Morocco's High Atlas, or even Vietnam.
So January can be exciting after all! We hope that you like our suggestions for shaking off the January lethargy and wish you the best of luck with those resolutions!