Air Algerie Flights and Routes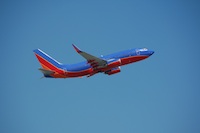 Air Algerie operates flights to 37 towns across 24 countries in Europe ,The Middle East , Maghreb and Africa. There is also a domestic network which connects 31 towns.
Boeing and Air Algerie go way back and have strengthened their 40-year-old relationship with the latest Boeing aircraft. The next generation 737-800 Boeing Jetliner was the 50th carrier to be delivered to Air Algerie.
Back in 2009, the airline had ordered seven aircrafts from Boeing, this being the fourth delivery of the seven. The first Boeing was delivered to the airlines in 1971 and over the course of the years, Air Algerie has received 18 737s and three 767s from Boeing. Speaking on behalf of Air Algerie, its president director general and CEO Abdelwahid Bouabdellah said that Boeing airplanes have been a major contributor to the growth curve of Air Algerie. The decision to choose Boeing has proved to be a beneficial one keeping in mind the long relationship the two companies have shared. In addition, this decision has also proved to be economical as it led to fleet standardisation and they could hire pilots and engineers who were already experienced with handling the Boeing aircrafts. The relationship seems to be valuable both ways as confirmed by Marty Bentrott, vice president of Sales for Boeing. He stated that the 40-year long relationship with Air Algerie is truly valued by them and that it has been a pleasure to assist the airline is catering to customer needs and maintaining their role in a competitive environment. The most recent Boeing aircraft that was delivered is both cost effective and easy to maintain. While being fuel-efficient it is also set to enthral everybody with its engine and aerodynamic changes.