Cheap Flights to Tunis (TUN) from UK Airports
Book flights to Tunis
Tunis Cheapest Fares
The lowest fare found to Tunis (TUN) was £158 with Air France and the cheapest direct flight was £233 with Tunisair. The fares shown here are the lowest flight prices to Tunis obtained in actual searches by Just The Flight customers. To search and book flights to Tunis in 2022, please enter your requirements and click the search button above.
Tunis, Tunisia is a popular destination for many reasons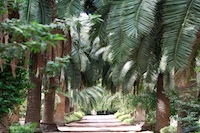 The popular holiday destination of Tunis, Tunisia is a place known to have something for everyone. It is a place to indulge in all sorts of activities that include windsurfing, sailing, diving and golfing. It is also the place to just sit back and take in your holiday surroundings while enjoying a little sun.
This perfect African destination sits along the beaches of the Mediterranean. There are many historical monuments and city remains that can be taken in for those in need of culture. There are also the sand dunes and other various desert trips for those who feel the need to venture out and do something different. If you're in the mood for local shopping, find your way to a medina or souk where you can spend all day walking through the maze of stalls.
Tunis celebrates many events throughout the year but the most important of them is Ramadan. In November, locals take a break from eating in order to commemorate this religious time. In February, Tunis is an ideal destination for those who want to participate in the annual Kaala-Kebira Olive Tree Festival. There is a similar festival held in April called the Nabeul Orange Blossom Festival. This is when the local tribesmen arrive to participate in the five day event that involves a variety of camel races, equestrian games and other activates. It is a festival that should not be missed.
Cheap Flights
The best prices our customer have found to Tunis in the last 7 days
Air France
Tunis
£158

Lufthansa
Tunis
£174

Alitalia
Tunis
£194

Tunisair
Tunis
£233

Turkish Airlines
Tunis
£291

Direct Flights
The cheapest direct flights to Tunis our customers have found in the last 7 days
Tunisair
Tunis
£233