Monastir Cheapest Fares
To search and book flights to Monastir in 2020 and 2021, please enter your requirements and click the search button above.
Make Monastir Tunisia your next holiday destination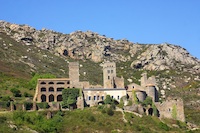 Exotic destinations are always fun, when they include great historical monuments and culture unlike your own. Monastir, Tunisia is one of these places. Its past was influenced by several cultures that include the Arabs, Romans, Phoenicians, the Byzantines, the Turks and the Spaniards. It's for this reason that Monastir is a cultural haven that is sure to please every appetite.
Local villagers still utilise the tiny fishing port that exists today. Alongside the port are ancient monuments and mosques that share the story of the country's struggles. The city streets are buzzing with carpet vendors and endless colourful markets that stretch as far as the eye can see. The air is filled with the smell of tradition that will surely leave you wanting more.
There is a lot to do in Monastir, aside from markets. Just outside the city are two large golf courses. The Palm Links Golf Course and the Flamingo Golf Course both offer 18 hole challenges.
Making Monastir your destination means exploring the small villages around the area. Each village is special with its simple lifestyle and makeshift stalls of Bedouin jewellery. The pride of their rich local traditions can be seen woven in the brightly coloured costumes.
Monastir is also known for its magnificent beaches that stretch along the Tunisian coastline. The most famous is Marina Cap Monastir, which is a charming town where spectacular views of the breathtaking skyline can be enjoyed.