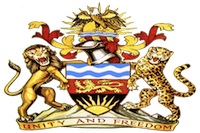 Book cheap flights to Malawi by selecting an airport destination in Malawi below. Compare flights to Malawi from over a hundred airlines worldwide and book online with us today.
Malawi is located in south-east Africa and is a landlocked country, bordered by Mozambique, Zambia, and Tanzania. Its main feature is the huge Lake Malawi, which is the eighth-largest lake in the world and separates the country from Tanzania and Mozambique. There are many activities to enjoy in Malawi, with a variety of national parks and high ground for trekking and hiking.
Malawi's capital city is Lilongwe, near the centre of the country, which is also the location of the main airport, Lilongwe International Airport. Connections to European countries are mainly through Johannesburg, South Africa, and Nairobi, Kenya. Some of the tourist attractions in the city include a tour of the wildlife centre and a round of golf at Lilongwe Golf Club. The city of Blantyre is located in southern Malawi and is a thriving area for tourists, with many prestigious hotels, a vibrant shopping culture, and a respected nightlife scene. There are several national parks scattered around the country, each offering a unique setting, with towering rainforests, high and low peaks and mesmerising plateaus. The biggest national park is at Nyika, while there are others in Majete, Liwonde and Kasungu, with excellent access to wildlife available at all.
As a mainly rural country, Malawi's industry comes mostly in agriculture, with supplies of tobacco, sugar cane, tea and potatoes important to its economy. A trip to Malawi is ideal for animal lovers or those who would enjoy exploring the high ground.