See what Malawi has to offer at the Trade Fair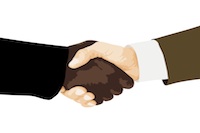 The eastern African country of Malawi is growing in popularity as a holiday destination, and the second-largest city of Blantyre is one reason why.
Founded originally by the Scots, the UK touch is seen frequently around town, especially in the older buildings and churches.
Blantyre is bringing itself into the forefront of the 21st century, and one way to do that is through the annual international trade fair, held annually during the month of May.
During the trade fair, Malawian businesses and trade partners are the focus, though the fair has an international flavor, as Malawi is an economic partner with many other countries. Known for its tea production, the destination of Malawi is also focusing on other sources of revenue, including manufacturing, technology and tourism.
In fact, eco-tourism has become quite popular, and is one area of focus during recent trade fairs. Supported in part by the Malawi Confederation of Chambers of Commerce and Industry, the trade fair showcases a wide array of businesses and services that are modernising Malawi
The nearby Chichiri Trade Fair grounds in Blantyre hosts the Market Day, with pavilions at the car park displaying local foods and vendors to the participants in the trade fair. This has become quite popular, with many of the trade show participants using the Market Day as a way to meet new trading partners and sample first-hand some of the foods and goods that Malawi produces and can market globally.