Bulgaria Air Flights and Routes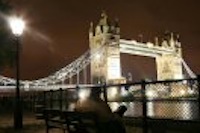 Bulgaria Air fly to France, Germany, the UK, Northern Ireland and many other destinations
Bulgaria Air has announced the launch of new flights between London Heathrow and the Lebanese capital, Beirut. The service operates twice a week, via Sofia in Bulgaria and is served by Airbus Industrie A320-100/200 aircraft. The airline expects both business and leisure customers to benefit from the increase in services.
The Lonely Planet has called Lebanon "one of the most captivating countries in the Middle East" and in a 2009 list, the New York times ranked Beirut as its "Number One Place to Go." Dubbed "the Paris of the Orient," Beirut is a vibrant and extremely friendly place to visit, despite its uneasy political situation. It is well known for its sparkling and diverse nightlife, with world-class nightclubs, and restaurants offering traditional Lebanese cuisine. Stunning galleries, theatres, museums and mosques attract the more culturally-inclined tourist and those with retail therapy in mind can invest in jewellery, precious metals, high fashion or original fine art.
The Beirut-London route will provide a convenient connection for business travellers, strengthening links between the two cities, which both excel in trade, banking and publishing.
Bulgaria Air serves 32 cities in total and from Sofia, the company's main hub, passengers can connect to destinations throughout Europe and the Middle East. The national carrier describes its main objective as being to combine state of the art facilities on board, with the traditional hospitality characteristic of Bulgaria. Regular passengers can benefit from a Frequent Flyers reward scheme, with automatic upgrade to silver membership after five flights.