Ural Airlines Flights and Routes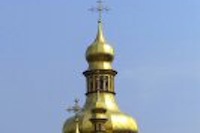 Leading Russian airline which carries over 800,000 passengers annually on its network of destinations in Russia, the CIS, Europe and Middle East.
Ukrainian carrier, Ural Airlines, is expanding its schedule of flights to the country's capital city, Kiev. It has introduced services operating from a number of cities, including Ekaterinburg, the airline's most recent addition. Along with increasing the number of domestic flights, Ural Airlines is also opening up more international routes and flights are now offered to such destinations as Larnaca, Harbin and Barcelona.
This recent growth comes in the wake of news that Ural Airlines continues to increase both passenger and flight numbers. For example, there was a 39% increase in the number of flights made between January and April 2011, compared with the same period in 2010, the airline's fleet making 5,496 flights, of which 2,340 were international. Passenger numbers grew by 26% over the same period, with 503,693 people choosing to fly Ural and just over 53% of them taking domestic flights. Passenger numbers for the whole of 2010 were 1,792,220 and the airline is expecting to maintain this level of growth for some time to come.
Ural Airlines is ranked in the top ten of Russian airlines, in terms of traffic volume and this latest expansion can only help to increase and improve the company's standing amongst its domestic competitors.
In addition to its own expansion, Ural Airlines offers codesharing agreements with a number of airlines, including RusLine, FlyDubai, Czech Airlines and Austrian Airlines. These agreements make it easier for Ural passengers, whether leisure or corporate, to access an ever increasing number of international destinations.