Cheap Flights to Bordeaux (BOD) from UK Airports
Book flights to Bordeaux
Bordeaux Cheapest Fares
The lowest fare found to Bordeaux (BOD) was £51 with EasyJet. The fares shown here are the lowest flight prices to Bordeaux obtained in actual searches by Just The Flight customers. To search and book flights to Bordeaux in 2022 and 2023, please enter your requirements and click the search button above.
The Aquitaine Wedding Fair in Bordeaux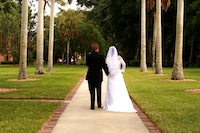 Each year, the Aquitaine Wedding Fair proves to be a more elaborate and exciting destination than the one before. It features over one hundred vendors, who are delighted to offer happy couples inspiration for their big day, right down to the smallest detail. Each vendor is more than happy to offer assistance and advice on dresses, flowers, and catering. Great prices and exclusive deals on amazing honeymoons are also offered. The Aquitaine Wedding Fair also offers makeovers and accessories so that the bride can look fantastic. The Aquitaine Wedding Fair can help you plan, regardless of whether you are aiming for a traditional princess fairytale wedding, or whether you want a more modern affair with an edgy, more contemporary style. Wedding experts will be on hand to help you make the most of your day. You can get advice from a variety of wedding planners who have experience in organising both big and small weddings. This is a vital networking event so that you can make the most of your wedding.
Bordeaux is one of France's most significant port cities on the Garonne River and has an estimated population of a quarter of a million people. It constitutes roughly a quarter of the population for its metropolitan area and is one of the largest urban areas in France. The region is famous for its wine and is the capital of France's wine-making industry. It has a well-developed travel infrastructure and flights are available to its airports from destinations around the world.
Cheap Flights
The best prices our customer have found to Bordeaux in the last 7 days
EasyJet
Bordeaux
£51

British Airways
Bordeaux
£117

Flybe
Bordeaux
£118

Air France
Bordeaux
£131

Swiss
Bordeaux
£133

Direct Flights
The cheapest direct flights to Bordeaux our customers have found in the last 7 days
EasyJet
Bordeaux
£51

Flybe
Bordeaux
£118

British Airways
Bordeaux
£137